Triangle Publishing Services has identified a small group of premiere organizations that provide an array of related marketing and research services for our clients. These organizations offer the same dedication to quality content and superior customer service, so we're proud to promote them as our Alliance Partners.


Radar Media Group Inc. (www.radarmedia.com) is an integrated marketing services company primarily servicing business-to-business clients nationwide. Founded in 2001, Radar is dedicated to providing its customers in information technology, life sciences, financial services and other industries with creative, measurable and motivating marketing solutions. Its team of designers and marketing professionals works together and applies their years of business experience to every project for all sales and marketing vehicles, including Web sites and product brochures.




The Content Firm (www.thecontentfirm.com) is a content creator that specializes in working with marketers, especially in high-tech, financial, healthcare, retail and legal sectors. Its editors specialize in multimedia, blogs, Webcasts and events. The Content Firm's customized online content is most effective when more traditional methods fail, such as when a repurposed content topic is so specific as to confound automated search tools or a panel or Webcast that requires a journalist with extensive knowledge of a particular topic.




Beacon Technology Partners LLC (www.beacontech.com) was founded in 1996. Beacon helps leading technology companies better understand the needs of their customers and prospects. The company's client base includes both business-to-business and business-to-consumer companies in other sectors. It offers both quantitative and qualitative research methods, depending on the client's need to know for their strategic decision-making as well as additional research on brand positioning, communications architecture, customer satisfaction, pricing strategy, market segmentation, marketing effectiveness and employee engagement. Beacon's research tools include various types of in-person, Webstreaming online survey methods and focus groups.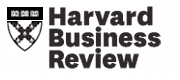 Harvard Business Review (www.hbr.org) is the leading destination for smart management thinking. Through its flagship magazine, books, and digital content and tools published on HBR.org, Harvard Business Review aims to provide professionals around the world with rigorous insights and best practices to help lead themselves and their organizations more effectively and to make a positive impact. Harvard Business Analytic Services (HBRAS) conducts online surveys of the readers of Harvard Business Review and prepares research reports to help executives understand current business conditions and future trends. These sponsored surveys and reports are produced by HBRAS but not written by HBR editors.






Cloudbridge LLC (cloudbridgellc.com) provides exemplary emerging market and channel guidance and execution services. Successful go-to-market strategies and meticulous implementation services deliver substantial value to Cloudbridge clients entering new markets in Asia, Latin America, Eastern Europe and Africa. In addition, Cloudbridge offers unparalleled insights and tactics for supporting sales and distribution channel operations.